16031582242346
Yiju Shangpin curtain Nordic simple shading simple hole free installation balcony floor living room bedroom banana leaf extension pole width 1.5m high 2m
[Yiju Shangpin cl1809jy1520ss] Yiju Shangpin curtain is simple in northern Europe, shading simple, free of hole installation, balcony, floor, living room, bedroom, banana leaf, telescopic pole, 1.5 m wide and 2 m high [quotation price evaluation] - J...
The item cost is displayed here.Please contact us for agency fees, shipping charges, etc.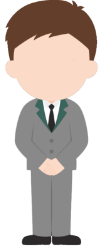 Agent Means
Because we are purchasing agent,commodity details can only be displayed in foreign languages.Thanks for your understanding.