16012863363008
Kanazi high end Dutch cashmere custom fitting room door curtain clothing store curtain background changing room curtain window partition curtain dark green cloth width 2.7 * height 2m (suitable for no fitting room)
Kanazi high end Dutch cashmere custom fitting room door curtain clothing store curtain background changing room curtain window partition curtain dark green cloth width 2.7 * height 2m (suitable for no fitting room) [picture price brand quotation] - J...
The item cost is displayed here.Please contact us for agency fees, shipping charges, etc.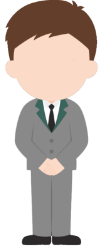 Agent Means
Because we are purchasing agent,commodity details can only be displayed in foreign languages.Thanks for your understanding.