16031581985108
Yiju Shangpin window gauze fairy light opaque people Nordic gauze curtain light transparent people white gauze balcony living room bay window bedroom curtain yarn width 2m high 2.7m hook type single piece
[Yiju Shangpin zs1907lms2027] Yiju Shangpin window gauze is transparent and opaque, Nordic gauze curtain is transparent and opaque, balcony, living room, bay window, bedroom curtain, screen width is 2m, height is 2.7m, hook type single piece [quotati...
The item cost is displayed here.Please contact us for agency fees, shipping charges, etc.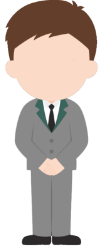 Agent Means
Because we are purchasing agent,commodity details can only be displayed in foreign languages.Thanks for your understanding.